🎧 About the Parents in Tech Podcast 📣
(As seen on Channel News Asia, Lianhe Zaobao, The Asian Parent, MoneyFM 89.3, CNA 938 Live 📰 )
👋 Hello!
🙇🙇‍♀️ If you're here, you're probably one of the following - The ambitious. The innovators. The disruptors.
💭 You dream big dreams. You are focused. You believe you can do it, and you often do.
🏠 Why should it be different back home? When did we start making decisions between "work"vs "life"? Who said that having kids sets you back?
📈 We believe being a parent shapes you to be a better entrepreneur, investor and technology professional (a better person really!). But it is hard. And it is not easy to talk about.
At Parents in Tech, we say it is time. ⏰
⚖ It is time to talk about the realities of parenting while building a career (or company) in tech. It is time to set aside traditional gender roles, hustling as a way of life and overwork. It is time to do it both. Well.
Introducing Parents in Tech - a space to ask questions and share stories about parenting, entrepreneurship and technology.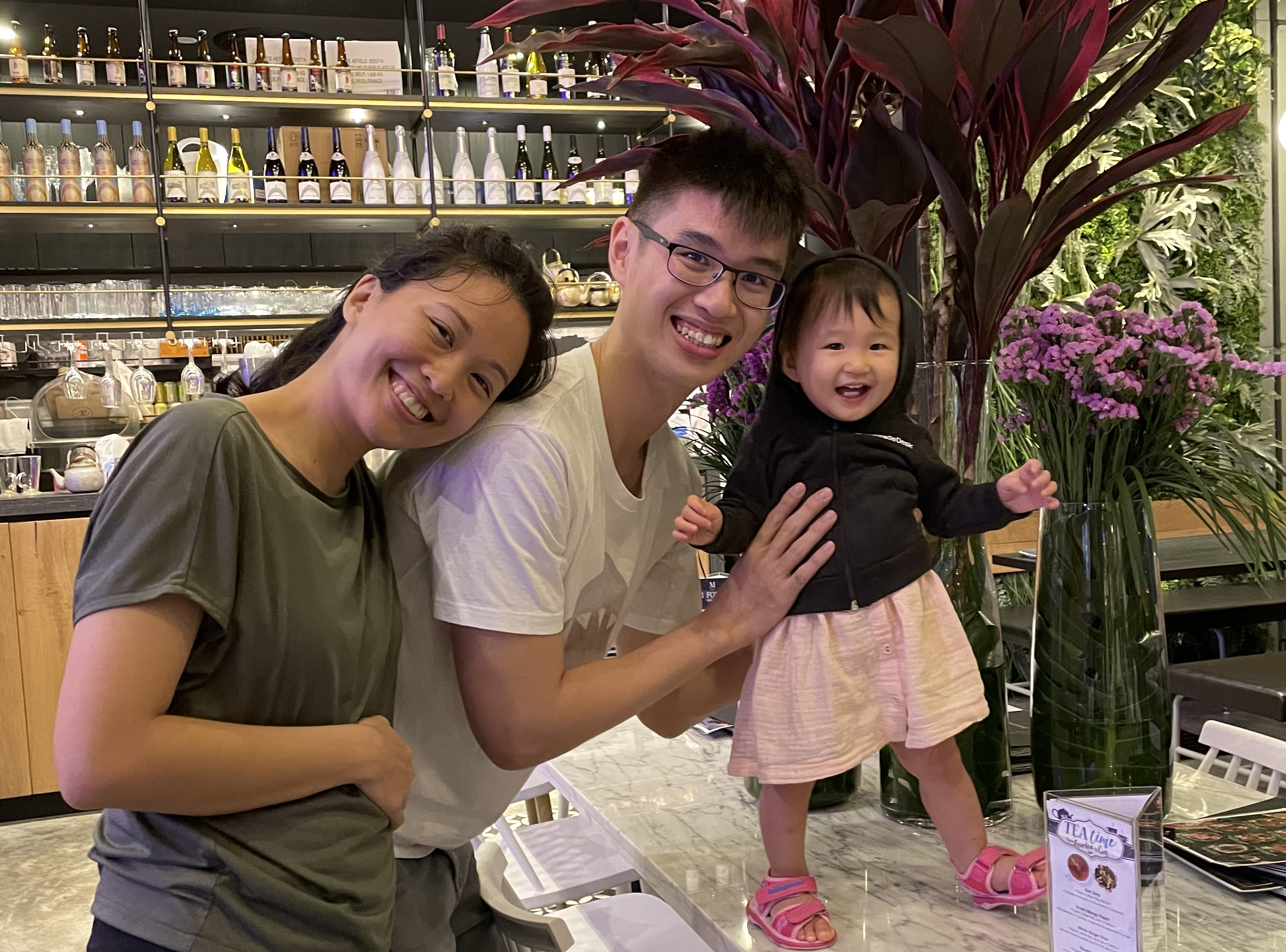 My name is Qin En, your host. I am a venture capitalist who was previously a founder, consultant and venture builder. When I started my first company at the age of 20, I struggled with over-work. I believed that my 20s and 30s should have been a relentless pursuit of career achievement, regardless of costs. As a result, I was often short-tempered, rash and impatient.
A few years later, I met my wife, Gladys. She helped me realize that an unbalanced life is an unhappy one. I began on a journey of change, that accelerated when welcomed our daughter, Gabrielle, into the world, in October 2020. Parenthood over the past year has been a roller coaster, and I know I am not alone.

Our Philosophy
💡 It starts with a belief
The ethos of entrepreneurship is believing it can be done, even when it is difficult. Many believe that between work and parenting, there cannot exist harmony. We want to change that belief - not because it is easy, but we have to. For our children, our careers and our companies.
🗺 There is no one way
Asian parenting culture is riddled with guilt, self-sacrifice and FOMO. "Guys should bring home the bacon and gals should raise the kids". This one-way-or-the-highway on what parenthood "should" look like is wrong. We want to tell the many versions of what works, so you can find yours.
🏪 Build better businesses
There is false pride in hustling at all costs and overworking. Parenthood teaches you to build, lead and operate businesses better. Success at home brings higher productivity and satisfaction - research shows it. Define what 'good' looks like, on your own terms, then get after it.
Finally, Gabrielle says hi!